Industry Perspectives

8/11/2011
Limousine Renaissance on the Horizon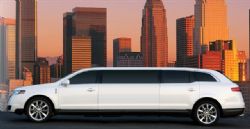 Limousine manufacturers, or coachbuilders as they're known in the industry, are readying themselves for a renaissance. After a brutal 4 year run that saw many coachbuilders close up shop in the face of declining sales and increased competitive pressures from alternatives to limousines, like shuttle buses, limo buses and Sprinter vans, the sun may be rising on a new wave of interest and demand.

The current limousine staple, the Lincoln Towncar Extended Door, has been in production since 1998. Now, the 2011 model is on sale and when supplies are exhausted, the end of the iconic Towncar-based limousine will arrive. Replacing the Towncar as the base for new Limousines will be the Lincoln MKT, a crossover vehicle that signifies a dramatic change in look from the sedan-based limousines of the past. The new vehicle will have extended doors and all of the usual enhancements that limos are known for – albeit in a radically new shell.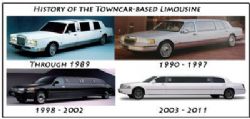 The limo landscape is no stranger to changes. When the limousine made the transition from the 1989 creased line model to the more rounded 1990 model, many questioned the look. Eventually, though, it was embraced and continued to be the standard for limousines worldwide. Rick Fugitt, owner of Gateway Coachworks, said "With fewer coachbuilders and a greatly streamlined industry after the shakeout of the past few years, this new MKT-based limo is the shot in the arm we need to rekindle demand and enter the next wave of professional vehicle supply and demand."

Coachbuilders are actively engaged in R&D to prepare to manufacture the new limousines. Expectations are that even though demand will not be at peak levels, the decrease in coachbuilders will equal fairly high demand for those still actively manufacturing the new vehicles. "Operators have been extending the life of their fleet and putting off acquiring current models, so that they will be able to own the latest and greatest next year. With the expected release date in Q2 of 2012, I expect a release in pent up demand as limousine operators invest in the new model. After all, their customers are going to be seeing them on the road and are going to want the new model, not the old." Noted Fugitt.

Gateway Coachworks is an exclusive supplier of Krystal Koach limousines. Krystal is currently preparing to manufacture the new MKT-based limousine. "Krystal is actively readying themselves for the new MKT. I can't wait for the first model to hit my showroom floor!" added Fugitt.