Limousines for Sale
GATEWAY, bringing you the finest in Luxury Transportation
Located in Florida, Gateway Coachworks, Inc has been a Limousine Dealer since 1994. Because of our sales volume, honest reputation and customer approval ratings we are regarded as one of the leading Limousine Dealers in the world. We offer only specially selected pre-owned limousines conversions by recognized Krystal, Dabryan Coachbuilders, Executive Coachbuilders, Royale,Tiffany, Moonlight, LGE, LA Custom and Quality Coachworks. Our new Limousines and Limousine buses are produced by Royale Limousines, Grech Motors, Tiffany, Executive Coachbuilders and Quality Coachworks.
Gateway is a exclusive dealer for Royale Limousines. From their inception in 1983 Royale Limousines has always been dedicated to customer satisfaction and product excellence. To Royale, quality is more than just using good materials, its about innovative design, superior engineering, continually training production employees and then testing and re-testing the final product until it meets the standards that makes it a Royale. Our new Royale
Limos for sale
are available on
Lincoln
, MKT, Lincoln Navigator, Cadillac,and
Sprinter chassis
. Royale is an approved conversion company under the Lincoln and Ford QVM program, Cadillac's Master Coach Builder program as well as the program for
Sprinter
.
David Bakare, an industry pioneer, has been building vehicles for 30 years and his vision has created some of the highest quality products in the Limousine and bus industries. In fact his attention to detail and creative vision has brought high-end automotive quality to the shuttle bus industry. His goal of "always setting the bar higher" for his product is the standard that others aspire to achieve. As an exclusive dealer we are proud to present the revolutionary
"
LIMOUSINE BUS
" by Executive Coach Builders,
the ultimate
"PARTY BUS",
and "YES" this is the one that all limousine buses are judged by today.
If you are that discriminating buyer that is looking for something totally different then our conversion by Quality Coachworks is the one for you. Owner Dominic Vitelli was the plant manager well over 20 years for the largest limousine manufacturer in the history of the industry, Krystal Enterprises. Because the mere nature of mass production was restricting his creativity he decided to open a custom limousine shop where his motto would be transformed into reality "Anything you want ...Everything you expect" As an exclusive dealer for Quality Coachworks products we are able to transform your dreams into reality.
Our customers have enjoyed Chrysler Limousines, Hummer Limousines, Mercedes Benz Limousines, Jaguar Limousines, Rolls Royce Limousines, Bentley Limousines, Luxury Touring Buses, Corporate Luxury Buses, Executive Limos, Luxury Conversion Vans, Corporate Limousine Vans, Luxury Sprinter Conversion Vans, Golf Vans, Golf Buses, Limousine Buses, Mercedes Benz Sprinter Limousines, Escalade Limousines, Lincoln Navigator Limousines, Toyota Limousines, Range Rover Limousines, Porsche Limousines, BMW Limousines, Lincoln MKT Limousines and Jeep Limousines, We can offer you Custom Limousine conversions on nearly any chassis you desire.
Contact Us Today
We at Gateway want to help you acquire the most technologically advanced Limousine or Limo Bus in the world. With the high-quality products that we represent and Gateways customer service after the sale, rest assured that your investment will truly be a sound one.
For more information about our Products, feel free to use our online contact form or simply click to the left for specifications and pictures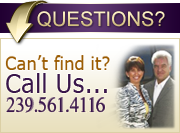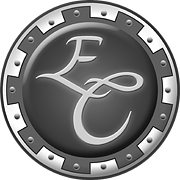 ---