Bus Sales With Honesty & Integrity
Bringing value to our customers for over 25 years
Gateway Coachworks, Inc understands that when you buy a new bus or search for the right pre-owned bus that you are looking for value. What this means to us is that you want the most in a bus for the least amount of money. We are able to deliver you value through volume buying and selling out of large inventories. In most cases we usually have the right bus to meet your needs.
For detailed information about the new busses and pre-owned buses we have in stock, simply click to the left for spefications and pictures. If we don't have exactly what you looking for in a new bus please call (239) 561-4116 and we can make arrangements to have one built to fit your needs. Additionally, if we don't have the right pre-owned bus available just fill out our bus locator form so we can find the right one for you.
Contact Us Today
Please fill out our
online contact form
or call us today so one of our sales consultants can assist you in a truly enjoyable buying experience. We invite you to take delivery of your new bus or your pre-owned bus at our facility in Ft. Myers, Florida, or we will be glad to make arrangements for shipping anywhere in the USA including all Ports for export.
JUST DOING OUR PART IN HELPING OUR CUSTOMERS MOVE THE WORLD
Over the years our list of satisfied customers have grown to include the following:
Churches- Our Church customers have selected a wide varity of vehicles. Based upon their needs and budget they have purchased small buses, medium-size buses and large Shuttle buses and frequently equip them so they are Wheelchair accessible buses. For Larger churches that frequently use their bus for long distance travel the Motor Coach can provide greater passenger capacity and comfort.
Hotels, Resorts and Casinos- Because of the requirements of the American Disabilities Act these customers often will equip them as Handicap Accessible so they will be ADA compliant. Our Small Shuttle Bus and Mid-size Shuttle Bus are the ones most commonly used for the transportation of their guests. Quite often purchasing decisions are made based upon the passenger capacity of the bus as well as CDL requirements. Upscale properties where image is a priority often upgrade to our buses. Sprinter vans are also becoming increasingly popular with these properties.
Schools and Day Care Centers- Because vans cannot be used for the transportation of school children the Multi functional School Activity Bus (MFSAB) is used by the smaller Private Schools and Day Care Centers. Para Transit Buses are used for the transportation of the physically challenged.
Healthcare-Hospitals, Adult day care centers, assisted living centers and retirement homes use paratransit vans and Handicap accessible buses to transport their patients with disabilities. Retirement community buses are typically Small shuttle buses and mid size buses and and are an excellent amenity for the residence of the community.
Tour and Charter- Our ECB SUPERCOACH is very useful in those situations where you have less than a full payload. With the ride and feel of a full size coach at approximately half the price many Transit companies are adding these smaller Coaches. Additionally, Mid-size Shuttle Buses and Large Shuttle Buses are being used for local runs. Also receiving great review for the regional market are the Touring Coach accommodating up to 38 passengers plus generous luggage.
Limousine Companies and Higher End Properties-Our high-end Coach is for that discriminating buyer that needs a bus that is different than other Shuttle Buses. As the highest quality product in the industry it initially cost little more but gives you a good return on investment over its useful life. Additionally, many use the quality image as a marketing tool allowing them to bring something different to their customers.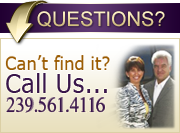 ---