Krystal Limousines for Sale
KRYSTAL, bringing you the finest in Luxury Transportation
Located in Florida, Gateway Coachworks, Inc has been an Exclusive Dealer for Krystal products since 1994. Because of our sales volume, honest reputation and customer approval ratings we are regarded by Krystal as one of their leading dealers.
From their inception in 1983 Krystal Enterprises, Inc has always been dedicated to customer satisfaction and product excellence. To Krystal, quality is more than just using good materials, its about innovative design, superior engineering, continually training production employees and then testing and re-testing the final product until it meets the standards that makes it a Krystal.
In 1996 Krystal introduced its first passenger
Shuttle Bus
at the LCT International Show in Las Vegas . This shuttle bus received great reviews by consumers not only for engineering, but also because it brought something new to the industry, a higher quality product with the fit and finish of top quality automobiles.
Our Krystal bus lineup includes sizes that range from a
15 passenger Shuttle Bus
to the 42 passenger
Midsize Bus
,
Para Transit Buses
as well as the ultimate in ground transportation, the revolutionary Krystal
"LIMOUSINE BUS"
. Because Krystal's
Limo Bus
was the first of its kind, this unique product quickly became labeled by the industry as the ultimate
"PARTY BUS"
and is still the standard that all limousine buses are judged by today.
As a leader in the Limousine industry Krystal has always been at the forefront in engineering and design. Just to name a few on their accomplishments, Krystal was the first to use fiber-optic lighting in a limousine, the first to introduce a five door limousine, the first Limousine manufacturer to conduct a certified crash test for vehicle safety and conversion and the list goes on and on.
Our new
Limos for sale
are available on
Lincoln
, Lincoln Navigator, Cadillac,
Cadillac Escalade
,
Chrysler
, and
Sprinter chassis
and bus sales are offered on Ford and International chassis. Krystal is an approved conversion company under the Lincoln and Ford QVM program, Cadillac's Master Coach Builder program as well as the programs for
Sprinter
and International.
Contact Us Today
We at Gateway want to help you acquire the most technologically advanced Limousine or Limo Bus in the world. With Krystal's engineering, customer support, superior resale and Gateways customer service after the sale, rest assured that your investment will truly be a sound one.
For more information about our Krystal Products, feel free to use our online contact form or simply click to the left for specifications and pictures
QUOTE BY Ed Grech, President of Krystal Enterprises
Click the red PDF icon to see letter from Ed Grech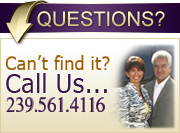 Proud Dealer of
Krystal Vehicles
---